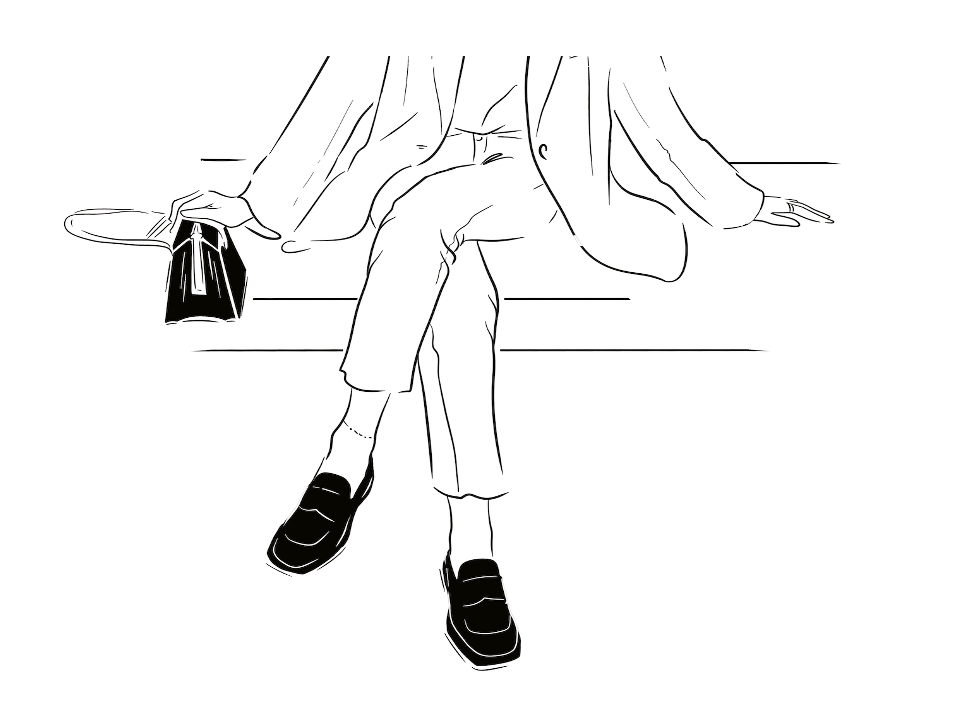 When Revenge Spending Slowed, Luxury Got a Little Quieter
2022 was a record year for luxury fashion. Fueled by post COVID revenge spending, companies like LVMH, Kering and CHANEL posted record breaking revenue. As for 2023 so far…well, it seems to be quieter. Companies are reporting slower growth, consumers are still spending, just not as quickly. This spring the phrase "Quiet Luxury" was everywhere from Insta posts to racks at the RealReal, all describing minimalist, well-designed, non-logo'ed fashion. At least, that seems to be the common interpretation. Based on Google search data and the 600% increase in searches of "quiet luxury" in the last 9 months we aren't the only people that wanted to know exactly what it means.
Lifestyle Changes Drive Purchase Decisions
 When we asked the LuxuryVerse about fashion this Sept, it wasn't about being quiet, it was about being pragmatic. Everyone has their own set of constraints that apply to their spending decisions; it can be very objective (finances, closet space) or it can be more nuanced with emotions like guilt around waste or excess. But for everyone, it is clear that fashion needs to work with your lifestyle. Our members want to wear and use their luxury items and the last two years saw a big change in their daily routines.
In the heart of COVID, the demand for comfortable and wearable was insatiable. Luxury and contemporary brands launched their upscale versions of sweats, Birkenstocks, and the Hill House Nap Dress. Then, in 2022, revenge spending took over. Leaving the house and traveling again meant demand for categories like swimwear and handbags. Skin was back with cropped shirts and even a "no pants" trend. But this year, it seems that hybrid-working and an unsettled economic outlook is making an impact.
The Mental Value Equation Behind Buying Behavior.  The LuxuryVerse fashion formula (economy + resale ¸ lifestyle = strategic spending) 
Two economic concepts work  into our member's current fashion investment outlook:
Fashion math– Also, known as "girl math", we think it applies to all genders. It is a mix of amortization, carrying cost and exit value. Those finance terms translate into cost-per-wear, closet space and resale value.
Flight to Quality – In uncertain economic times investors move money into stable asset classes, our members are doing the same. They want investment pieces from trusted brands that will stand the test of time.
About half our members expect to spend less on fashion than they did last year. But everyone said their focus is on more strategic buying of high quality, wearable fashion that doesn't waste space in their closet. The ones expecting to spend more are just buying more of these items to fill wardrobe gaps (like new denim cuts) or to fit a changing body (weight loss/post-pregnancy).
"I am definitely investing in luxury fashion this year. I have realized over the years that having one gorgeous piece is way more useful than having 10-15 average items. Luxury items are timeless, good quality, and most of the time very versatile depending on what you buy."– Rotem Y, Millennial,  Los Angeles

"I am curating down my closet now and selling a bunch on poshmark, made a big donation.. trying to clear more space."– Kim T, Millennial, Chicago

"

I want to invest in beautiful, well-crafted, high-quality pieces that will endure both time and the whims of fashion. For me, that means (1) high quality cashmeres from the Row or Loro Piana (2) timeless leather silhouettes (YSL blazer from above….I have my eye on you!) (3) slouchy, casual carry-all purses in rich fall hues (Loewe Medium Squeeze bag in Oak….I'm talking about you!)."– Lindsay C, Millennial, New York City

"I am skipping the junk or trendy stuff I used to get from Revolve and the contemporary pieces I'd get from Saks, Neimans, etc.. in lieu of more quality pieces from Dior, Hermès, and Chanel. They also have better resale value on TheRealReal if/when I try to sell them."– Suzy B, Gen X, Miami
The Brands and Categories Taking Share of Wallet and Closet
Layering categories – Outerwear, blazers, knits. All of these tend to last for multiple seasons, make a big style impact because of their versatility and are categories where our members don't see value in below average quality. The trend this season – oversized. They can be strategically layered over more figure skimming bralettes, camisoles or shirts and still be sexy.
Flat(ish) shoes – Boots, loafers and flats. One of the lasting effects of the pandemic is that heels seem to be relegated to occasional wear. If there is a heel it is wearable one, less than two inches and often a block. On our member's lists this season are a variety of boots but particularly a chunky combat boot or a low-heeled high boot. Ballet flats are trending but with a twist. Toe cleavage is out as the must-have flats are higher cut like the ones from the Row and the mesh Alaia versions. And it seems everyone is looking for the perfect pair of loafers from Chanel to Prada to Gabriela Hearst.
Denim: The elastic waistband trends of joggers and sweats have been switched out for a return to a denim-based wardrobe. While skinny jeans are definitely out, denim confusion around rise (low rise is back or is it?), cut  (boot, wide, boyfriend, or cuffed) and length (cropped, extra-long, ankle) means that multiple pairs are being added to the wardrobe to cover all bases.
Female designed brands: Not surprisingly the minimalist brands that epitomize the old money look (usually with a 90s twist) like Khaite, The Row, Gabriela Hearst and  Victoria Beckham were high on the "want to try" scale. When it comes to brands they currently love, established fashion brands Chanel, Dior and Prada rated highly. Something all these brands have in common…female designers at the helm.
"My priorities at the moment are more menswear style tailoring, oversized button down shirts, jackets, and shoes." – Melanie M, Millennial, Los Angeles

"My shopping list atm: oversized men's coat in camel or grey, cozy oversized sweaters in light pink and grey,  always looking for weather appropriate boots – normally chunky black combat style, thigh high boots."– Victoria G, Millennial, New York City

"I'm prioritizing changing my jean silhouette shape … losing the huge logos big time …. oversized sweaters and jackets and updating boot type." – Jennifer C, Gen X, Phoenix

"I am living for oversized blazers, wide leg pants with a belt and tank top/bodysuit, Loro Piana loafers which are forever sold out in my size, two piece sets, and cowboy boots." – Ella B, Millennial, Miami

"Love the simple black loafers. I had been coveting the Chanel Double CC quilted ones that were quite popular a couple of years ago, but I think I want a more classic, streamlined and less brand "loud" pair of loafers."– Lindsay C, Millennial, New York City
Quiet Luxury Isn't New, It Just Found Its Moment
 I once worked at an agency that had a Naming department. Their area of expertise was finding a name that would resonate with an audience. "Quiet Luxury" was apparently coined as far back as 2010 by fashion editors. It isn't a new concept. In fact, while researching Phoebe Philo's upcoming launch of her new line, this Wikipedia description gave us some nostalgia.
According to New York Times fashion critic Vanessa Friedman, Philo "made Céline matter in a way it never had before". Her work at Céline redefined what women aspire to wear, with her minimalist aesthetic, clean lines and tonal colour palette gaining traction with critics and consumers alike.
 Philo was 2 years into her Celine role in 2010 and it was around the same time that the Olsen's founded the Row, two brands that blazed the trail for others like Khaite, Loewe and Gabriela Hearst. Ten years later the name "Quiet Luxury" seems to resonate with a much broader audience than the fashion insiders who came up with it.
In a world where you want to look put together and be simultaneously comfortable, fabulous and timeless, it seems the flight-to-quality leads us to brands that understand the "Quiet" assignment. It isn't about being quiet, it's about well-cut pieces, that will stand the test of time and make the cost/per use worth the price tag.