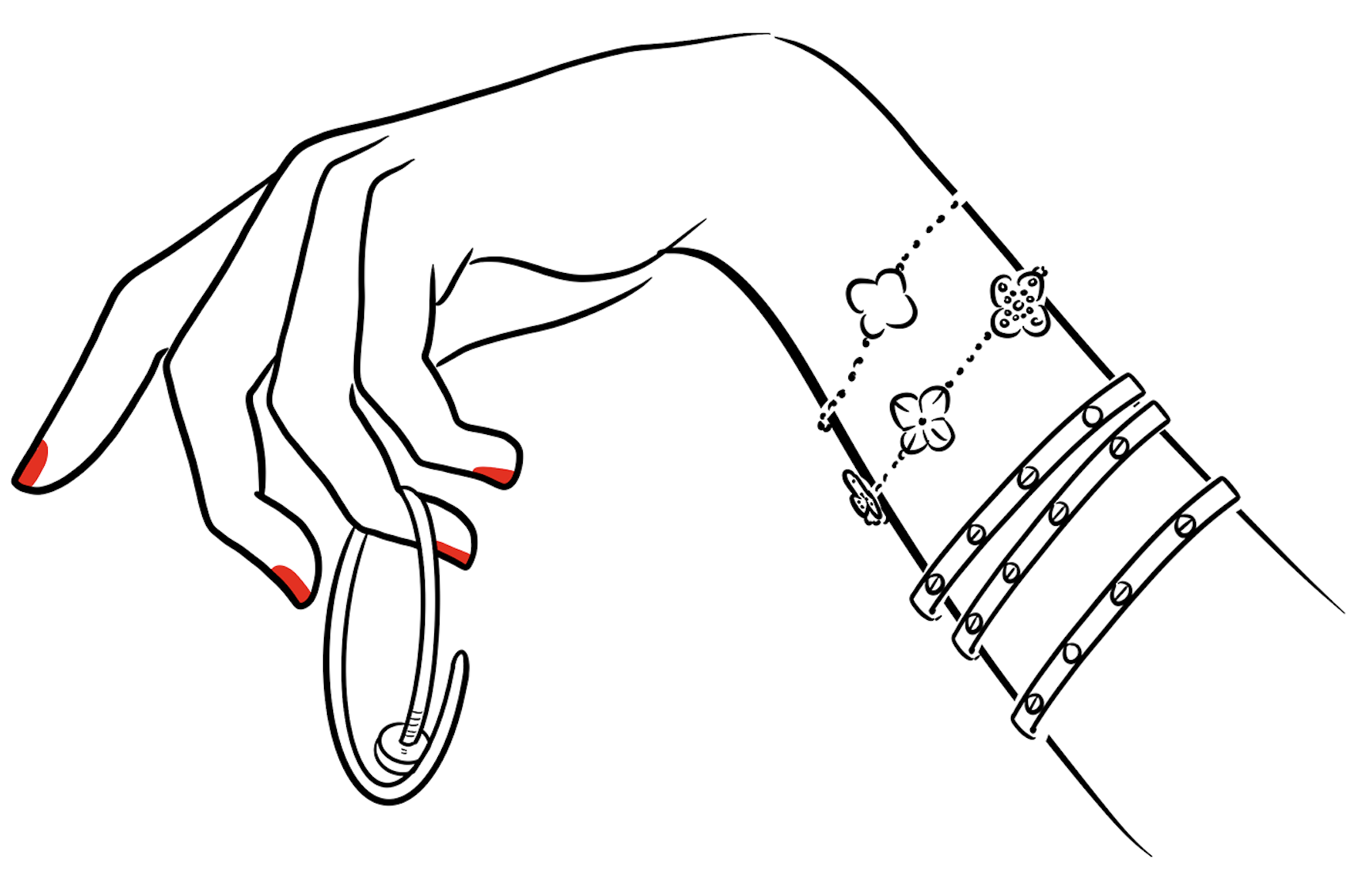 And The Reason They Own Them May Surprise You
The Top Three: Cartier Love and Just Un Clou + Van Clef & Arpels Alhambra
"I tend to like established brands with a history of iconic pieces, like Cartier or VCA Alhambra. I feel that jewelry is an investment no different than luxury handbags. It is something that will retain value"
…Anna, Gen X, Houston
The vast majority of our LuxuryVerse members own at least one piece of the following designer collections: Cartier Love, Cartier Just Un Clou and Van Cleef & Arpels Alhambra. While we were not surprised by their popularity, here's what surprised us:
When we say vast majority, we mean almost everyone
Younger members are looking to acquire these pieces, showing strong demand for the future
These iconic jewelry pieces were seen as smart investments, not just status symbos
Invest in the Designer, Instead of the 4 C's
"I typically invest my money in jewelry brands that are more well known because I feel like they are rising in value. They are timeless and everyone knows what it is."
…Rotem, Millennial, Los Angeles
Turns out our LuxuryVerse community is financially savvy. On average, the resale value for these three iconic collections (based on averages from the Real Real) is close to 70-90% of retail if they are in good condition. Compare this to what one might get for re-selling a non-branded diamond engagement ring, which according to The Diamond Registry is more like 20-50% of retail, here's why:
Diamonds and other stones are valued based on the 4 C's: cut, clarity, carat and color). The GIA (Gemological Institute of America) will grade diamonds based on these attributes
The stones are then put into a setting by a manufacturer and there are design and craftsmanship labor costs priced into it
Finally, the finished piece is sold by a retailer who has marketing and sales costs
If the piece is not from a recognized or desired jewelry brand, the owner typically only gets value for the commodity – the stone or metals used in the item. However, highly desired brands means that the craftsmanship, design and the money spent on brand recognition are also ascribed value – resulting in more resale value for the owner.
Lab Grown Diamonds are on the Rise, Adding Uncertainty to Resale Value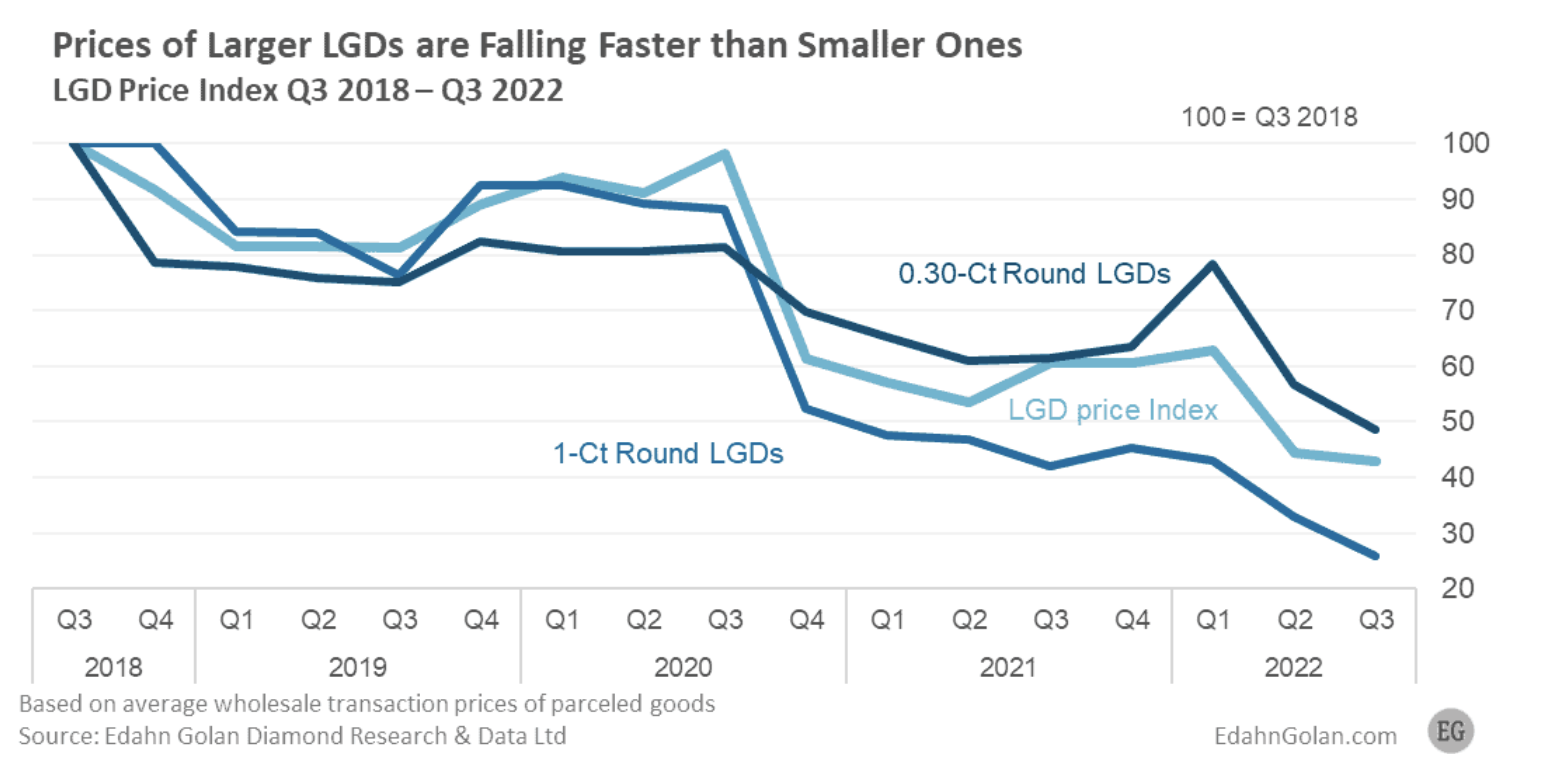 If the stone is what captures most of the value for non-designer jewelry, it makes sense that our members are aware of the trend of lab grown stones. In 2022, the lab grown diamond market was valued at over $22 billion and it is expected to grow by 9% every year. (According to a Research and Markets Report). In addition, the cost of producing synthetic stones continues to drop – 1 carat round synthetic pricing has fallen 40% in 4 years (EdahnGolan.com).
While lab grown stones may not be for everyone, consumer awareness of social responsibility in mined diamonds as well as a really attractive price point and a very similar look means that synthetic stones are becoming more common and putting more uncertainty in the resale value for non-branded jewelry.
Paying for the Brand Now Seems Like a Good Idea
Years ago, when our 20 something selves were dropping big hints to our boyfriends about engagement rings, the prudent path was as follows…
Boyfriend went to an established jewelry house like Tiffany or Harry Winston. They drank champagne and got educated on the 4 C's and where they might compromise on one C to maximize another (probably carats since bigger is usually better when it comes to engagement rings). They had a helpful salesperson walk them through popular and timeless designs and they left with a mental brief. Boyfriend then marched over to the Diamond District or to an independent jeweler to replicate said brief at a fraction of the cost. Future fiancé then felt that the long-held advice of it being "stupid to pay for the brand" was indeed justified.
And perhaps, that is true today, particularly if your marriage lasts forever and you never resell your engagement ring. However, for our more pragmatic and clearly savvy LuxuryVerse members, when it comes to investing in jewelry that is more likely to hold its value, it pays to buy a classic piece from an established jewelry brand. We tend to agree.
See you at Tiffany's,
Julie and Malinda