From Irresponsible Youth to Bespoke Design, why Jewelry Collecting is a Sign of a Well-Lived Life
JEWELRY – THE OG LUXURY PRODUCT
It was fitting that our first LuxuryVerse topic was jewelry. Centuries before we used fancy cars, designer handbags and posh zip codes to convey status there was jewelry. The Victoria & Albert museum in the UK, believes jewelry was worn in ancient times as "protection from the dangers of life or as a mark of status or rank" and that it was meant to "highlight the natural beauty of its wearers". Jewelry also had so much sentimental value that it was often buried with its owner.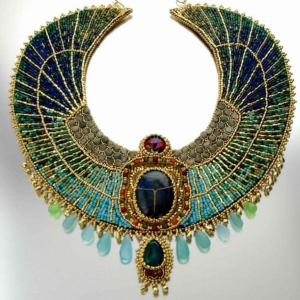 According to our LuxuryVerse collective, not much has changed. The role that jewelry plays in modern life is very similar. It is seen as an investment, a sentimental piece that marks life events, a status symbol and an external expression of personal style. While it is less likely to be buried with its owner today, it is often passed down to the next generation, perhaps imbuing its owner with the protective love and good fortune of their past loved ones.
THE LIFECYCLE OF A MODERN JEWELRY COLLECTOR
The women in our LuxuryVerse have built their collections over a lifetime as a combination of gifts and self-purchases and some are in the life stage where they are helping their daughters do the same.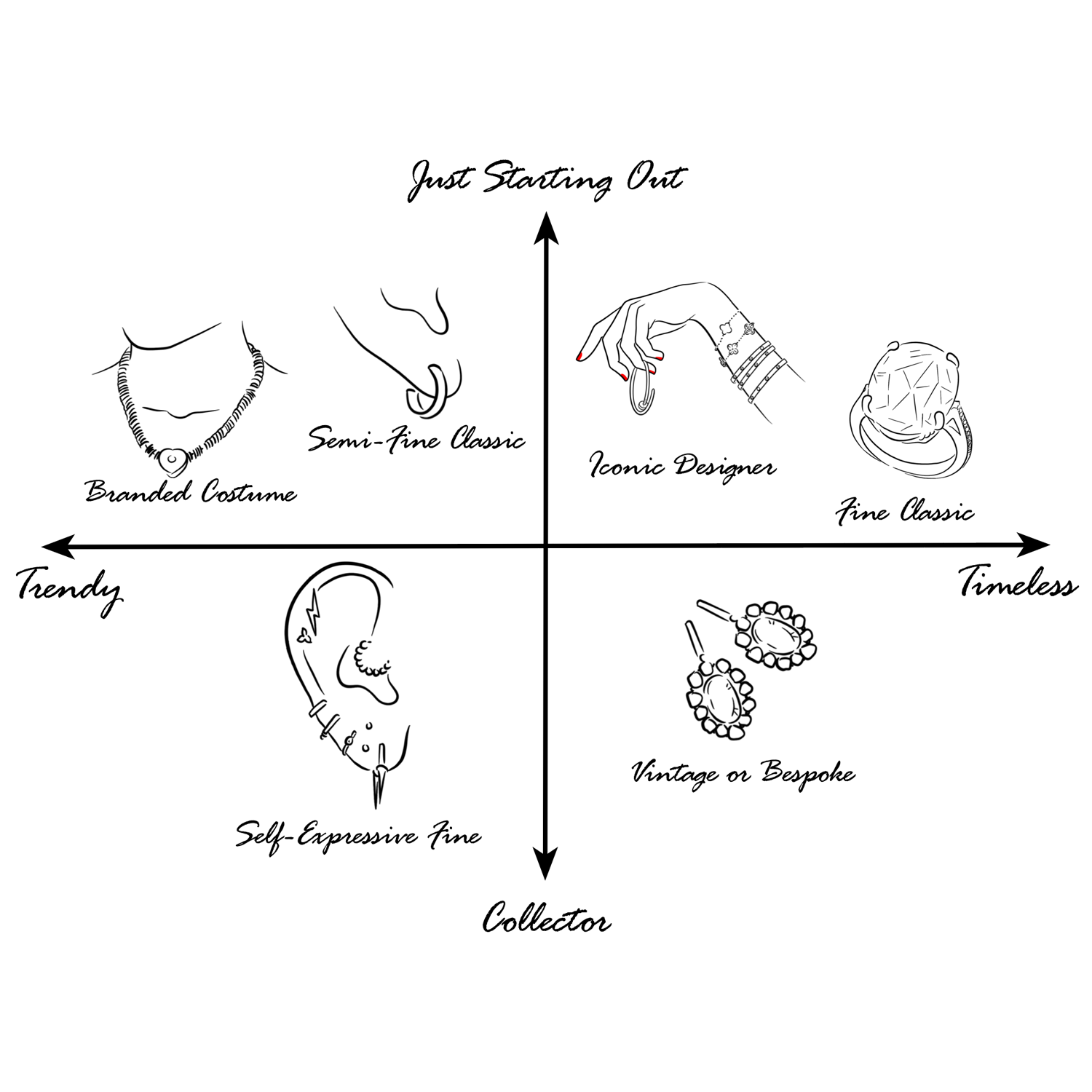 IRRESPONSIBLE YOUTH – DON'T BREAK THE BANK BUT KEEP THE QUALITY HIGH
"I do buy Ileana Makri for my daughters. That's a good price point for an irresponsible teenager" – Jill, Chicago
While everyone has a unique jewelry history, there are a lot of similarities. When you are just starting out, often as an "irresponsible teenager" (love this quote from Jill, but we also think it applies to grown women who have a tendency to lose things), there are two categories: semi-fine classic and branded costume. When it comes to semi-fine classic, the brand of choice seems to be Mejuri. Founded as a DTC brand just 10 years ago, it filled a white space for modern, affordable, quality pieces that can be worn every day. Think metal hoops and stackable rings in gold vermeil that can be the cornerstone of a youthful jewelry wardrobe.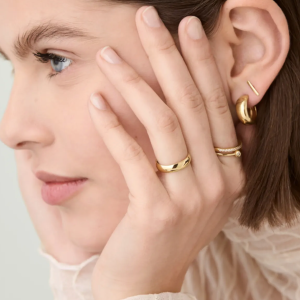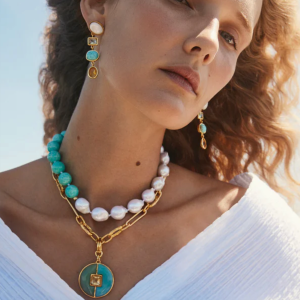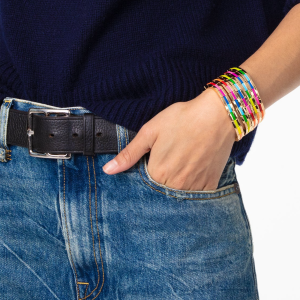 Costume jewelry hasn't always been top of mind when it comes to luxury buyers, but one of the key learnings is that there is a difference in quality when it comes to costume. Like Coco Chanel, our members layer branded costume jewelry as trend pieces and they also score highly as great gift ideas for friends and family. Some of the brands mentioned include Lizzie Fortunato*, Ileana Makri* and Roxanne Assoulin, which are colorful, and expressive.
*These brands also have fine jewelry collections
ICONIC AND CLASSIC JEWELRY – MARKERS OF ACHIEVEMENT AND WORTHY OF INVESTMENT
"I bought myself a Cartier trinity string bracelet for my 35th birthday because the red string bracelet has spiritual meaning to me (I.e., good karma)." – Milana, Boca Raton
Temporal landmarks is a new term that I heard about on a podcast. It's a fancy way of explaining how we mark time somewhat sentimentally. Anniversaries, birthdays, new years, graduations, these are all dates that are significant, making them different from "ordinary" days. They naturally cause people to reflect on the future optimistically or on the past nostalgically. Not surprisingly jewelry is often used to celebrate temporal landmarks – with perhaps the best example being weddings. The optimistic purchase of an engagement ring, followed by the wedding bands to mark the ceremony and future celebration of anniversaries as key milestones.
Perhaps given the importance of these events, it is often when real investment in fine jewelry comes along, and these pieces are important building blocks and key markers of status. Timeless styles tend to be the most desired pieces and there are two types – Designer and Classic.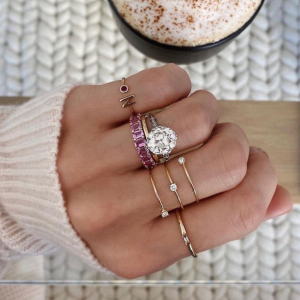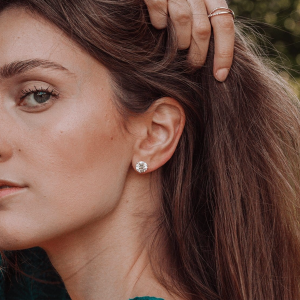 Classic fine jewelry is broad, but usually a diamond or other precious stone set in gold or platinum and would include diamond studs, tennis bracelets, engagement rings, stackable bands, birthstone pendants, bangles, and more. Because design in this category is fairly simple, finding a trustworthy jeweler and balancing the 4 C's (carat, color, cut, clarity) with budget is super important. Older LuxuryVerse members often have a personal jeweler who they trust. The younger generations are gravitating towards digitally-native brands like Ring Concierge, Stephanie Gottlieb, and the Clear Cut who use tools like social media and virtual consultations to remove friction from the purchase process.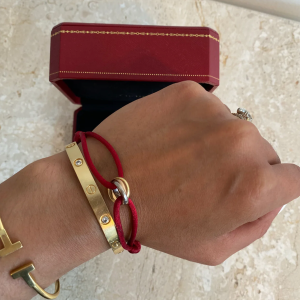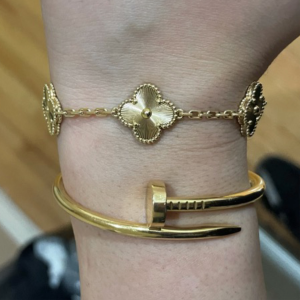 Iconic designer is a category dominated by classic jewelry houses. These pieces are distinct and timeless and desired by women of all three generations. The most popular brands include Cartier, Van Cleef & Arpel, Tiffany and Bulgari. While these houses have collections that may wax and wane in terms of popularity, the desirability of the brand and its reputation for quality and expertise in the category make them extremely popular with LuxuryVerse members as worthy investments.
WHEN YOU WANT TO EXPRESS YOUR INDIVIDUALITY
"I do value uniqueness, being different, and not having the same "classic" jewelry pieces as everyone else and have gravitated towards new designers/ collections."
Natalie, Millennial, New York
"I don't want to buy a new designer that is copying established designers." Domenica, Los Angeles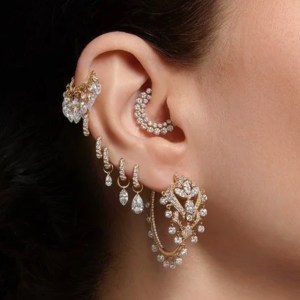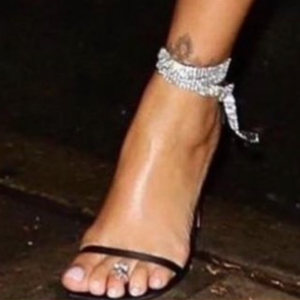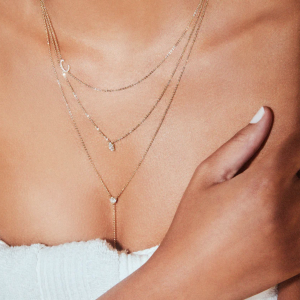 The hunt for a unique perspective in jewelry is real. As stones become more commoditized, design is rising in importance. Even the way we wear jewelry to express ourselves is evolving from ear stacks with carefully placed piercing spots, to toe rings (9 carats if you're Rihanna), to permanent jewelry (welded onto your wrist). Our LuxuryVerse community is looking for distinct designs, a compelling story behind the brand or piece and a reassurance of quality. It is a tall order and hard to discover without being curated on an established platform like Net-a-Porter or Moda Operandi, or visible on celebrities/influencers, or even better…recommended by a friend. Brands mentioned in this category include: Maria Tash, Anita Ko, Foundrae, Jessica McCormack, Sherman Field, Shay, Alison Lou, Jennifer Fisher and Arielle Ratner
WHEN YOU ARE READY FOR THE NEXT LEVEL
"James Givenchy at Taffin made my engagement ring and Nico Landrigan at Verdura has also offered customized support for my jewelry collection – I love their understated taste and personal understanding of my jewelry style."
Brady, Gen X, Washington DC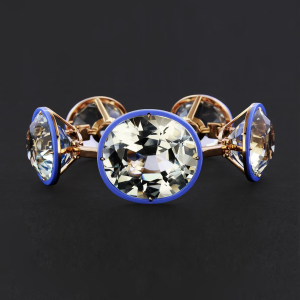 The ultimate level for a jewelry collector is to find something completely unique that cannot be duplicated. For these collectors, there are really two outlets: vintage or bespoke. Vintage lovers turn to trusted auction houses like Christie's or Sotheby's where the due diligence on provenance can add to the value. For those who want something completely customized, it is a highly coveted appointment with a high jeweler who marries their aesthetic vision with that of the client – some top mentions in this category include Taffin in New York and Emmanuel Tarpin and JAR in Paris. At this level, the ultimate luxury is time, there is only so much of it, so these jewelers are limited in how many pieces they produce each year.
PROTECTION, LUCK, STATUS, ACHIEVEMENT, STYLE, LEGACY, LOVE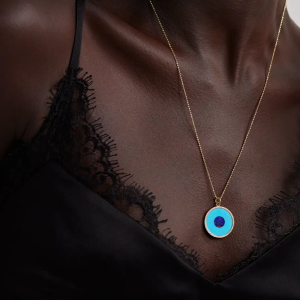 This year, after a series of bad luck accidents, a friend of mine bought me a delicate necklace with an evil eye pendant. The evil eye dates to over 5,000 years ago and symbolizes protection. A quick search on Net-a-Porter of "evil eye" netted over 100 jewelry pieces, many from brands mentioned by our members like Lorraine Schwartz, Suzanne Kalan, Jennifer Meyer, Ileana Makri, Allison Lou. Thousands of years ago when most people died before they hit 40 and illness was believed to be caused by bad spirits, jewelry protected its wearer from "the dangers of life". In the modern world where our life span has more than doubled and we aren't guarding against the next famine or plague, it strikes me as meaningful that we still use jewelry as a symbol. It can protect us from evil, bring good luck, convey our success, mark our achievements, express our individuality, but perhaps most importantly it is purchased with love – self-love, romantic love, familial love, friendship love, every kind of love…perhaps making it the most meaningful luxury category of them all.
Wishing you some inspiration in your jewelry collecting journey,
Julie and Malinda